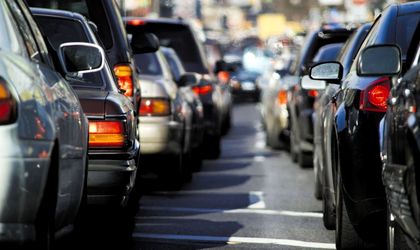 Germany should stop exporting its old diesel cars to Eastern Europe, Industry European Commissioner Elzbieta Bienkowska warned, Reuters reports. The EU official fears that carmakers in Germany would seek to export their diesels under planned trade-off incentives to eastern European countries, which already import large numbers of second-hand cars from western European countries.
Last week, the German government and the country's carmakers reached a compromise deal to cut pollution from diesel vehicles. The move comes after, in February, environmental groups won a victory that allowed cities to ban older diesel cars.
In return, the government asked carmakers to offer car owners trade-in incentives and hardware fixes. Most said a solution would be to encourage car owners to trade in their older diesel models for cleaner vehicles. That measure would bring a boost in sales.
"Exports would mean pushing the air quality problem from the west to the east," Bienkowska told the Tagesspiegel newspaper, quoted by Reuters.  "The German government's plan to avoid driving bans could intensify the problem," she said.
According to the Transport and Environment mobility group, last year, Bulgaria imported more than 100,000 second hand cars from EU countries. Data shows that more than a third of them were grossly polluting diesels.
"It should be clearly determined what happens to the worn-out and poorly adjusted vehicles," said Bienkowska, adding that the issue was a European problem not a national one.
In Romania, data provided by Autovit for the first half of 2018 shows that the second hand cars market imported from abroad dropped by 7 percent year-on-year. Nevertheless, the volume of second hand imported cars registered was nearly four times bigger than that of new cars.