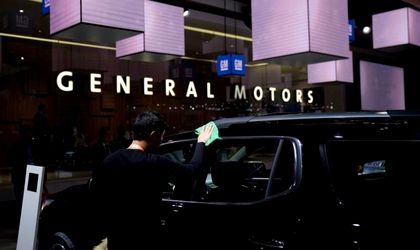 General Motors (GM) is planning to stop production and five of its North America plants and three others outside of North America, as well as cut more than 14,000 jobs, the BBC reports.
The decision comes as a result of rising costs, slower car sales and the company's desire to focus on trucks, electric and self-driving vehicles.
President Donald Trump responded to the announcement, saying that he's "not happy about it," and that "they better put something else in" to replace the cuts. Trump has made frequent claims about his policies reviving the US auto industry.
The reasoning behind GM's move is that buyers in North America have turned away from smaller vehicles to SUVs and trucks, which now make up almost 70 percent of total US car sales. Furthermore, the rising costs, including for materials such as steel due to Trump's tariffs, are also a major factor.
GM says this plan would allow it to save about USD 6 billion by the end of 2020. The cuts will affect more than 6,100 shift workers and over 8,000 salaried employees in North America.
Specifically, GM will cut production of sedans Buick LaCross, Chevrolet Impala and Cruze, as well as the Cadillac CT6 and XTS, as well as the Chevrolet Volt and older versions of the Silverado and Sierra.
The closures in North America include an assembly plant in Oshawa, Canada; facilities in Detroit and Warren in Michigan; a plant in Warren, Ohio and a site near Baltimore in Maryland.
The company will also close down a factory in South Korea and two other international factories that were not named.