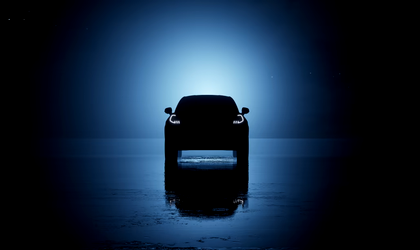 Ford announced today significant strides toward an all-electric future in Europe, which will see the company transformed and offering a new generation of seven, all-electric, fully-connected passenger vehicles and vans by 2024, including the news that Ford Otosan JV will be assuming ownership of Ford's Romanian manufacturing operations, subject to regulatory approval and consultation.
Today's announcements build on the recent news that the company has created a new global business unit – Ford Model e – focused on the design, production, and distribution of electric and connected vehicles. Together with Ford Pro, the business unit focused on Ford's commercial vehicle business, these two business units will define Ford's future in Europe.
"I am delighted to see the pace of change in Europe – challenging our entire industry to build better, cleaner and more digital vehicles. Ford is all-in and moving fast to meet the demand in Europe and around the globe," said Jim Farley, Ford president and CEO.
Seven new electric vehicles by 2024
Following the successful European introduction of the all-electric Mach-E in 2021 and Mach-E GT this year, plus the launch of the E-Transit in the next quarter, Ford today unveiled plans for seven
all-electric vehicles to join the Ford family in Europe – three new passenger vehicles and four new commercial vehicles.
Starting in 2023, Ford will begin production of an all-new electric passenger vehicle, a medium-sized crossover, built in Cologne with a second electric vehicle added to the Cologne production line-up in 2024. In addition, Ford's top-selling passenger vehicle in Europe, the Ford Puma, will be available as an electric version made in Craiova, Romania, starting in 2024.
Reaffirming its leadership as Europe's top-selling commercial vehicle brand, Ford's iconic Transit range will include four new electric models – the all-new Transit Custom one-tonne van and Tourneo Custom multi-purpose vehicle in 2023, and the smaller, next generation Transit Courier van and Tourneo Courier multi-purpose vehicle in 2024.
"These new Ford electric vehicles signal what is nothing less than the total transformation of our brand in Europe – a new generation of zero-emission vehicles, optimized for a connected world, offering our customers truly outstanding user experiences," said Rowley.
Boosting EV manufacturing capacity in Craiova
Ford's manufacturing plant in Craiova, Romania, will play a significant role in the company's electric and commercial vehicle growth plans in Europe.
From 2024, European customers will be able to purchase an all-electric version of the Ford Puma, Ford's popular compact crossover. The Puma was Ford's best-selling passenger vehicle in Europe in 2021, and the all-electric Puma will bring this successful new nameplate to an even wider group of European customers when it goes into production in Craiova in 2024.
Additionally, the all-new Transit Courier, the popular light commercial vehicle, and Tourneo Courier, a compact multi-purpose vehicle, will also be produced in Craiova from 2023, with all-electric versions coming in 2024.
To further boost electric and commercial vehicle capacity, Ford announced this morning that Ford Otosan will assume ownership of the Craiova plant and manufacturing business, subject to regulatory approval and consultation. Ford Otosan, a joint venture between Ford Motor Company and Koç Holding, is one of the longest running and most successful joint ventures in the global auto industry.
"We welcome this opportunity to grow our joint venture with Koc Holding and leverage this strategic partnership to better utilize our resources and know-how in Romania," Rowley said. "Ford Craiova is today a strong success story, and we believe that through Ford Otosan's experience and expertise in electrification and commercial vehicles it can reach even higher levels of achievement."