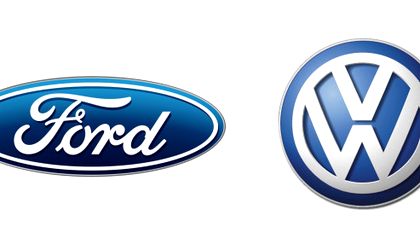 Ford Motor and Volkswagen are expected to announce an expansive alliance early in 2019, according to CNBC. The deal could include sharing assembly plants in the US and other markets, combining some marketing and distribution operations, working jointly on products or partnering on developing autonomous and electric vehicles.
The alliance would help the two companies leverage their strengths and offset weaknesses, at a time when the global auto industry is facing major challenges due to technological advances.
"We are in quite advanced negotiations and dialog with Ford to really build up a global automotive alliance, which also would strengthen the American automotive industry," Volkswagen CEO Herbert Diess told reporters after a meeting with US president Donald Trump.
VW and Ford signed a memorandum of understanding last June, focused on efforts to jointly develop and assemble commercial vehicles.
Collectively, hybrids, plug-ins and pure battery-electric vehicles captured barely 4 percent of the US market in 2017, but that has begun to surge, particularly in China, which has enacted strict new regulations promoting zero-emissions vehicles.