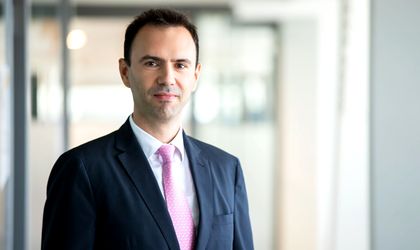 The number of consumers looking to buy electric vehicles (EVs) has hit a global tipping point, according to the latest EY Mobility Consumer Index, which shows that 52% of respondents looking to buy a car want to buy an EV. This is the first time the number has exceeded 50%, representing a rise of 22 percentage points in just two years.
The survey of 13,000 people in 18 countries shows that car buyers in Italy (73%), China (69%) and South Korea (63%) are the most committed to buying an EV, while consumers in Australia (38%) and the US (29%) are the least committed.
Environmental concerns are cited as the main driver for respondents to buy an EV (38%), although rising penalties on internal combustion engine (ICE) vehicles featured for the first time as a key concern (34%).
Cristian Carstoiu, Partner, Consulting, EY Romania: "Not surprisingly, clients from China and South Korea, which top the first and third worldwide positions in terms of ratio of number of BEV+PHEV per charger, rank #2 and #3 worldwide among the most interested to buy an EV. Italy topping the list, despite a lower infrastructure readiness and lower subsidy for EV than other EU countries marks an interesting finding, which could be attributed to other criteria such as an environmental-conscious population."
Randy Miller, EY Global Advanced Manufacturing & Mobility Leader says: "There is no doubt that global gas price rises have played their part in making internal combustion engines more expensive, but environmental concerns also remain top of the list of motivators. It is now up to the industry to meet this demand. If manufacturers are not aware of this trend already, they're behind the curve and they need to catch up fast."  
Charging range confidence
The survey also shows that those who already own EVs are less worried about "range anxiety" (how far EVs can travel on one charge) or charging infrastructure. The top motivator for second time EV buyers is that "EVs now have longer ranges", and just 27% of EV owners were concerned about charging infrastructure compared to 36% of those currently without an EV.