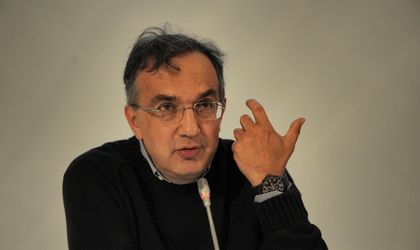 Sergio Marchionne, the former CEO of Fiat Chrysler (FCA), has died aged 66, according to a statement of the carmaker's controlling family shareholder.
Marchionne had been replaced as CEO of the company last week. At that time, the company said at the time that his condition had worsened after he fell gravely ill following complications during surgery in a Zurich hospital.
"Unfortunately, what we feared has come to pass. Sergio Marchionne, man and friend, is gone. I believe that the best way to honor his memory is to build on the legacy he left us, continuing to develop the human values of responsibility and openness of which he was the most ardent champion," said FCA Chairman John Elkann, from the Agnelli family.
Marchionne was born in 1952 in the Italian town of Chieti, about 120 miles east of Rome, according to CNBC.
He emigrated with his family to Toronto, Canada, in his teenage years and as a result, spoke fluent English, French and Italian.
The Italian-Canadian became a graduate of the University of Toronto where he received a degree in philosophy, as well as the University of Windsor where he completed his MBA and Bachelor of Commerce degree. He earned his law degree in 1983 at the Osgoode Hall Law School of York University.
Marchionne is known to have played a central role in the turning around of the struggling Fiat Group into one of the most successful companies in the automobile industry. He was named CEO of the group in 2004 and later Fiat merged with bankrupt US automaker Chrysler.
Photo: Dreamstime.com