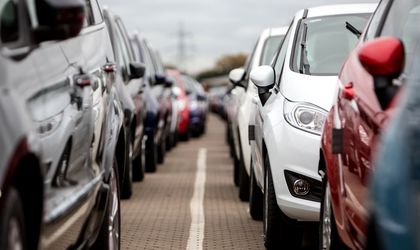 In 2017, only 7 percent of the population in the European Union could not afford to own a car, but the percentage in Romania was four times higher, as 29.8 percent of the country's population could not afford a car, according to data provided by Eurostat.
Other EU members where more than 20 percent of the population can't afford a car were: Bulgaria (20.6 percent) and Hungary (20.1 percent).
At the other end of the spectrum, only 1.7 percent of the population in Cyprus and Malta, 2.2 percent in Luxembourg and 2.7 percent in Italy and France could not afford a car.
Compared to 2016, the share of the EU population who could not afford a car dropped by 0.7 percent, with the downward trend appearing in most EU member states except Austria, Denmark, Luxembourg, France and the Netherlands.
In Romania's case, the share of the population that couldn't afford a car dropped from 32.9 percent in 2016 to 29.8 percent in 2017 – the largest difference among member states. However, Romania still had the largest share among EU member states.
Data from the Drivers' Licenses and Vehicle Registration authority (DRPCIV) shows that there were over 7.6 million cars registered in Romania at the end of 2017 – an 8.91 percent increase from the previous year. Of the total, over 1.32 million vehicles were registered in Bucharest.