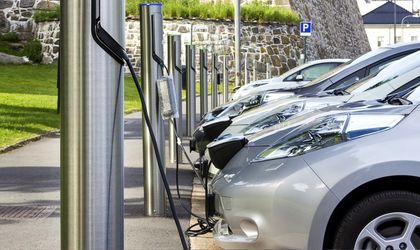 Europe now has more than a million electric cars in total after sales have increased by more than 40 percent in the first half of the year, according to industry analysts at EV-Volumes, cited by the Guardian.
Europe hit the million milestone almost a year after China, which has a much larger car market, but ahead of the US, which will most likely reach the number later this year, thanks to sales of Tesla's latest model.
Around 195,000 electric cars were sold across the EU, Iceland, Liechtenstein, Norway and Switzerland in the first half of 2018 – a 42 year-on-year surge. As growth speeds up, the total is expected to reach 1.35 million by the end of the year.
Norway is leading the way in Europe's fully electric car purchases, with over 36,000 units sold since the year begun, largely as a result of generous government incentives. Germany is also rapidly moving towards electric and is set to overtake Norway in total sales by the end of the year. The Netherlands and Denmark also had healthy growth, while growth in the UK was moderate due to "a lack of compelling models from domestic manufacturers Ford and Vauxhall," according to analysts. However, the UK had the most sales for plug-in hybrids.