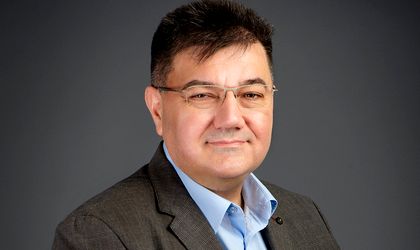 Electric vehicles manufacturers lost between 50 and 70% of their share value this year. Supply chain issues, Covid and increasing interest rates were triggering investors' reluctance over the same stocks that were their favorites. But the tides might be turning after the latest earnings reports and with Global EV sales being up 62% in the first half of this year.
Market commentary by eToro analyst for Romania, Bogdan Maioreanu
We are getting to the end of a week with electric vehicles manufacturers Nio and Rivian earning reports and investors worrying about Tesla. After Elon Musk takeover of Twitter, investors are watching Tesla CEO employing his time more with the social media company than with the electric vehicle manufacturer. According to SEC filings starting November 4, Elon Musk sold 19.5 million Tesla (TSLA) shares for about 4 Billion dollars. This behavior made Dan Ives, the Wedbush analyst drop Tesla off the best ideas list. There are several worries that are related to the Twitter deal becoming a money pit and about Musk credibility. Despite the Twitter saga continuing, Tesla announced that in October it exported 54.504 vehicles from its Shanghai factory, a 34% year on year increase while local sales grew 25% Y/Y to 17,200 vehicles. But due to softening demand Tesla is giving discounts for the people buying cars that are in stock and is preparing to cut the prices for Model 3 and Model Y by 9%.
In Romania, at the end of September, Tesla is posting a more than 900% increase in sales year on year according to APIA.  So far, this year Tesla sold 776 units compared with only 25 in the similar period of 2021. Despite an impressive increase, this year sales amount to 0.82% of all cars sold in Romania.
For the Romanian investors on the eToro platform, in Q3 2022 Tesla Motors was the second most held share. The first one is another electric car manufacturer, Nio. And Nio recent Q4 production estimates were lifting the share price despite a Q3 miss on earnings per share, decreasing margins and increasing costs. The company is forecasting deliveries of vehicles to be between 43,000 and 48,000 units, representing an increase of approximately 71.8% to 91.7% year on year. Total revenues are seen  between USD 2.442 Billions and USD 2.7 Billions representing an increase of 75.4% to 94.2%.
Latest data from the US came positive, showing a decrease in yearly inflation rate and was inducing optimism that a Fed pivot might be close. Investors in Nio started to look past the Q3 results and into the future. NIO management confirmed that the company has built 1,210 battery swapping stations and 11,842 charging piles. More than 1,300 swap stations will be built globally by the end of 2022 and Nio (NIO) plans to install 20 Power Swap stations in Europe by the year-end. Despite increasing over 11%, the stock still has a long way to recuperate this year's 69% depreciation.
Rivian (RIVN) shares surged too after good reports, still far from the 68% losses this year. The company showed a sequential increase in reservations to 114K from 98K. Production volume was also noted to continue to grow despite supply chain bottlenecks with 7.4K vehicles made vs. 4.4K last quarter. Rivian added a second shift towards the end of Q3 that will continue to ramp in Q4. Analysts from Morgan Stanley believe that Rivian may continue to benefit from customers who want to stand out from Tesla ubiquity. But for investors, over the past six months, the shares of Rivian have outperformed Tesla.