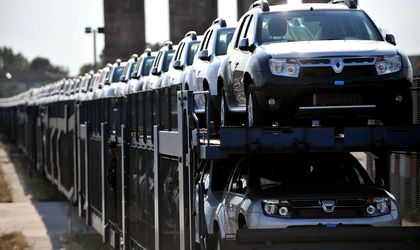 New car sales in the United Kingdom dropped by 4.9 percent in June to 223,421 units, marking the fourth consecutive month of decline on the market, according to data from the UK's Society of Motor Manufacturers and Traders, cited by Reuters.
However, Romanian carmaker Dacia recorded a significant growth in sales in June, reaching 2,935 units, 46.7 percent more than in the same month of 2018.
In the first six months of this year, Dacia sold 18,568 vehicles in the UK, recording a 36.3 percent increase compared to the first half of 2018.
The best selling models in the UK last month were Ford Fiesta, Vauxhall Corsa, MINI, Volkswagen Golf, and Ford Focus.