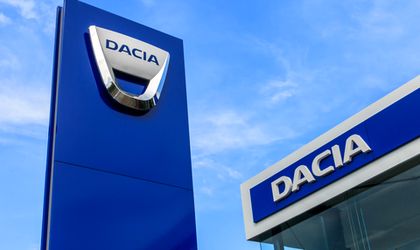 Automobile Dacia's turnover in 2017 was 11.45 percent higher than in 2016, reaching a total of RON 23.1 billion (EUR 5.1 billion). The share of cars and auto component sales was 92 percent of the total turnover, higher than in 2016 thanks to the very good mix of models and versions and the international sales of CKD (Complete Knock Down) and SKD (Semi Knock Down) components, according to Liviu Bocsaru, Administrative and Financial Director at the company.
The contribution of exports to the turnover was 10 percent higher compared to 2016, as the share of sales outside Romania remains at a high level of the total Dacia sales (92.6 percent).
Bocsaru added that the gross profit of the company reached RON 550.5 million (EUR 120.5 million), a 9 percent growth from 2016.
In 2017, the operational profit was RON 57 million higher than the one in 2016, while the total investments by the Renault Group in Dacia is around EUR 2.3 billion from 2000 to 2017.
Photo: dreamstime.com