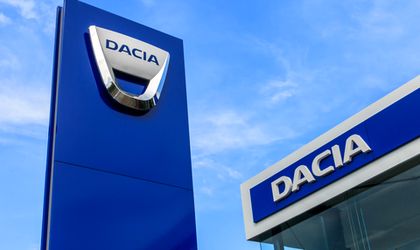 Registrations of new Dacia vehicles in France recorded a 19.1 percent growth in France last year, reaching 140,326 units, compared to 117,865 vehicles in 2017, according to data from the French Automobile Constructors' Committee.
Deliveries by the Ford and Daimler groups dropped by 2.1 percent and 3.8 percent respectively in 2018, while Renault had a 2.5 percent increase.
Overall, the French auto market had a 3 percent growth in 2018, with 2.17 million new cars.
France remains the third largest auto market in the EU, coming behind Germany and the UK and ahead of Italy and Spain.
165,390 vehicles were registered in December in France, a 15 percent decline compared to the same month of 2017. New Dacia automobiles had a 12.4 percent drop last month, to 9,603 units, compared to December 2017.
Deliveries by the Ford and Daimler groups had a 13.7 percent and 20 percent decrease respectively in December, while Renault saw a 19.2 percent decline.
Dacia was taken over by Renault in 1999 and relaunched in 2004 with the Logan model, having become one of the most successful auto brands on the European market.