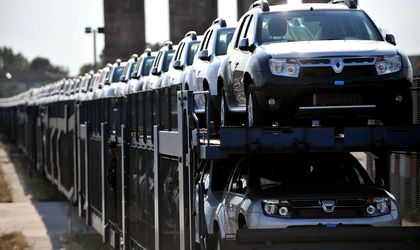 Sales of Dacia cars increased by 2.4 percent in February across Europe, while the Romanian auto manufacturer's market share increased from 3.5 to 3.6 percent over the past year, according to data from the European Automobile Producers' Association (ACEA).
Data includes EU countries along with European Free Trade Association (EFTA) countries – Iceland, Liechtenstein, Norway, Switzerland.
Dacia registrations in Europe reached 41,716 units, compared to 40,755 vehicles in February 2018.
French groups Renault and PSA Peugeot Citroen reported sales increases of 0.02 and 0.8 percent respectively, while Volkswagen and Ford sales dropped by 0.5 and 5.4 percent respectively. Daimler's sales increased by 4.7 percent last month.
Dacia was taken over by Renault in 1999 and relaunched in 2004 with the Logan model. Since then, it has grown to become a major player on the European auto market.