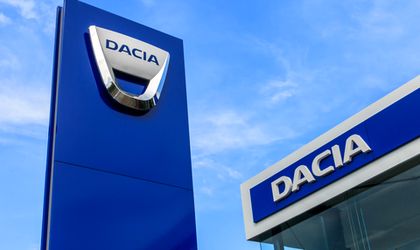 Dacia sold a record number of cars in the first half of 2018, with 281,225 registered vehicles (a 14.6 percent growth) in Europe and a record market share of 2.9 percent (0.3 percent growth).
Renault Group, the owner of the Dacia brand, also hit record sales globally, with 2.07 billion vehicles delivered in the first half of the year. Renault's sales were helped by rebounding markets in Russia and South America, as well as solid demand in Europe, Reuters reports.
The group pledged to increase sales further in 2018, with recently updated models such as the no-frills Dacia Duster SUV driving demand. Dacia's total global sales for the first half of the year reached 378,095 vehicles.
Renault's European sales rose 4.4 percent to 1.07 million in the first half, outpacing the market's 2.8 percent expansion. Sales growth exceeded 15 percent in the Eurasia region including Russia and 18 percent in Latin America. India and South Korea were weak spots, with sales down 19 percent and 25 percent respectively.
Renault took over Dacia in 1999, and the brand was relaunched in 2004 with the Logan model, and became a strong player on the European auto market since.
Earlier this month, Dacia announced that it increased production at the Mioveni plant by 3.2 percent in the first half of the year. Mioveni is one of the company's two main factories, while the second one is located in Tangier, Morocco.