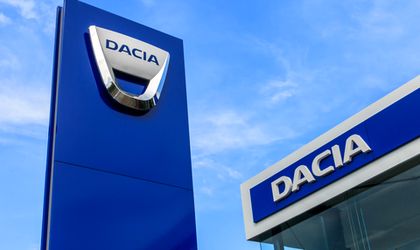 Dacia continues to improve its performance in Germany, Europe's largest auto market. In February, the Romanian carmaker registered almost 6,000 cars in Germany and exceeded 12,000 in the first two months of the year combined, according to profit.ro.
Not all brands in Germany recorded growth at the beginning of this year, but Dacia gained 17 percent in February, with a total of 5,849 units registered. The company remains in the top 20 of the German auto market, with a 2.3 percent market share.
In February, 268,867 new cars were registered in Germany, a 2.7 percent growth compared to the same month of 2018. Volkswagen is the best-selling brand and has a market share of 18.6 percent, having had a 4.5 percent growth and sold 49,965 units in February and a total of 100,788 cars in the first two months.