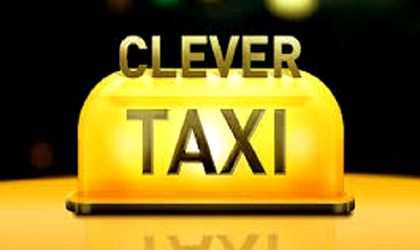 The Emergency Order prepared by the Development Ministry that would ban all taxi apps that don't use a dispatch service has caused a strong reaction from the representatives of Clever Taxi, who say that 800,000 citizens and 20,000 taxi drivers would be affected by this legislation.
Clever Taxi is asking for a real debate around the taxi law instead of a rushed decision taken without justifying the emergency.
The project by the Development ministry claims that taxi apps such as Clever, Star, Uber or Taxify are distorting the competition on the market.
Clever Taxi representatives said in a statement: "People have constantly shown their support for our app, most recently two months ago, when over 40,000 people signed a petition for Bucharest Smart City in the first 48 hours. They want a rapid solution to find a car, instead of installing 10 apps on their phone or waiting for a dispatch number."
According to Clever Taxi, Romania is among the few countries in Europe where dispatches are mandatory.
"We think there are many problems that should be discussed and the opinions of the truly representative associations of taxi drivers and of the civil society should be heard. It is an ample project that must be debated in Parliament, within all the specialized commissions and with all the concerned actors. We believe that regular citizens who directly benefit from these apps and who are affected by these decisions must participate in the decision-making process," Clever Taxi added.
Clever Taxi also says that the Emergency Order is "similar to the proposals by the General Council of the Bucharest City Hall, when the Competition Council decided that eliminating taxi aggregator apps is not in the benefit of citizens."
"We've reached a point where the average arrival distance and time for a driver are 600 meters and 3:17 minutes. All these are possible exclusively thanks to the aggregator platform. Banning these platforms will cancel these benefits. Clever Taxi has been available in Bucharest and 20 other cities in the country since 2012. We've processed over 80 million trips and we serve over 800,000 passengers in Romania. All these people will be directly affected by the Order, along with tens of thousands of drivers who use the app across the country," they said in the statement.