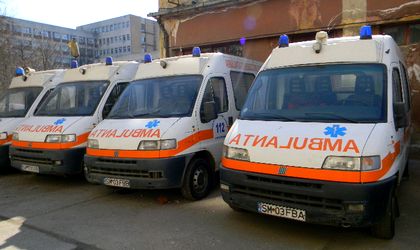 Bucharest City Hall has signed the contract for the acquisition of 106 new ambulances for the Bucharest-Ilfov Ambulance Service (SABIf). The contract's value goes up to EUR 8.7 million, and the first set of ambulances will be delivered in November of this year to replace many of the ambulances that are over 16 years old, according to News.ro.
The new Volkswagen ambulances will be supplied by the company DeltaMed over a year. The first delivery in November will be followed by one in February 2019, another one in May and the last one in July next year.
SABIf currently has 108 vehicles, but 80 percent of them have been overused as many are more than 16 years old. The new ambulances will replace any ambulance older than 11 years.