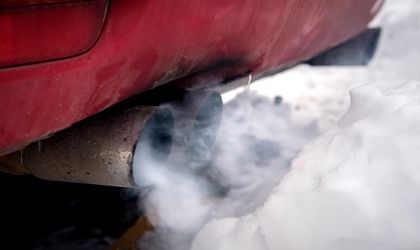 Bucharest Mayor Gabriela Firea announced on Wednesday that the City Hall was planning to introduce new environmental taxes and restrictions for cars transiting the city, based on examples of policies that have been introduced in other European cities.
The measures, which the City Hall wants to implement starting January 2020, include the introduction of an electronic vignette for vehicles registered in areas other than Bucharest and Ilfov county that go into the city centre, as well as banning all cars with emission standards below Euro 3 from entering the central area of Bucharest.
The city centre is described in the project as the "Action Area for Air Quality (ZACA)" and includes the following roads: Victoriei Square – Iancu de Hunedoara – Stefan cel Mare – Polona – Mihai Eminescu – Traian – Nerva Traian – Gheorghe Sincai – Lanariei – Serban Voda – Marasesti – Mitropolit Nifon – Libertatii – 13 Septembrie – Izvor – B.P. Hasdeu – Vasile Parvan – Berzei – Buzesti – Victoriei Square.
The project also mentions fines that will be imposed for non-compliant vehicles, from RON 1,500 to 2,000.
The electronic vignette for road traffic in Bucharest will be introduced as follows:
Cars registered in other cities or states transiting the capital will have to purchase the electronic vignette Oxigen-B (Bucharest) to gain access for one day (RON 10) or an entire year (RON 1,900).
Regardless of their place of registration, highly polluting (Non Euro, Euro 1, Euro 2) cars will be completely banned in the city centre.
Euro 3 vehicles registered in Bucharest and Ilfov county or elsewhere will only be able to access the city centre after purchasing an Oxigen-C (Centre) vignette, for RON 75/ month or RON 900/year.
Firea said that there are 1.6 milion cars in the Bucharest-Ilfov area, of which 400,000 will no longer be allowed inside the city center. Motorcycles and scooters are not targeted by this measure, as the City Hall encourages alternative means of transport.
Emergency cars are all exempt from these measures.
By pollution standard, the cars currently in the Bucharest/Ilfov area are distributed as follows:
Non-euro – 261 cars
Euro – 7,000
Euro 2 – 113,000
Euro 3 – 213,000
Euro 4 – 440,000
Euro 5 – 253,000
Euro 6 – 331,000
Photo: dreamstime.com