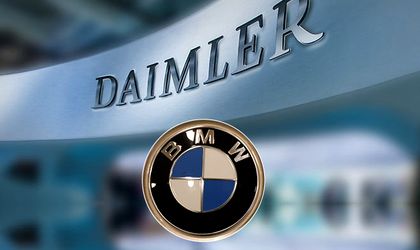 Rival German carmakers BMW and Daimler have announced a strategic partnership focused on highly-automated and autonomous driving, CNN reports.
"Combining the key expertise of our two companies will boost our innovative strength and speed up the spread of this technology," BMW board member Klaus Frohlich said.
Last week, the two companies also said they would invest USD 1 billion to develop mobility services, including ride-sharing and electric car charging systems.
The high development costs for self-driving cars have led others to set up partnerships as well. Honda and General Motors as well as Ford and Volkswagen have recently started to work together on such projects.
Goldman Sachs estimates that the autonomous car and driving assistance systems market was worth USD 3 billion in 2015 and would reach USD 290 billion by 2035.
BMW and Daimler said they hoped that their technology would become widely accessible by 2025.