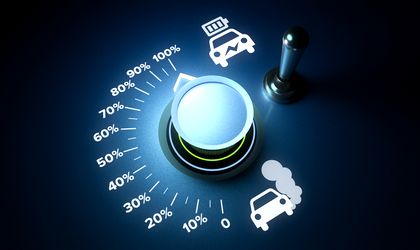 Is your car starting to feel a little bit dated? Spring is the perfect time to get your new car and fall in love with driving once again; roll the windows down and take in the fresh air as you drive into the sunset.
However, for a feeling like no other, switching to an electric car is the best decision you can make. The benefits are endless and with the government banning the sale of cars solely powered by fossil fuels from 2030, now is the time to make a change.
If you're still not convinced by electric vehicles, be sure to read on to find out more about the benefits.
Running costs 
Electric vehicles don't require petrol or diesel to run, which makes them much cheaper. This is especially true at the moment with the incredibly high fuel prices.
You can even charge an electric vehicle without going to a nearby garage. Charging at home is not just possible, it's made easier with government incentives such as the £350 grant to cover installation fees.
Better for the environment 
With no exhaust emissions, your vehicle will be better for the environment. This reduction of greenhouse gases also helps the UK meet the carbon emissions target set at the COP26 summit.
Tax benefits 
Road tax is calculated using a car's CO2 emissions. This means there's no road tax and you'll also be exempt from the London congestion charges.
Driving experience 
Electric cars provide a driving experience like no other. They are much quieter on the roads and can deliver their maximum torque rating instantaneously. This means you won't have to wait for the motor to spool, so you have the power at your fingertips all the time.
Batteries for these vehicles are also usually found in the floor of the car. This placement allows for better balance when driving around, which will give you great handling on corners.
Maintenance costs 
Electric vehicles run using fewer components than cars with combustion engines. This means the chance of wear and tear on the motor is reduced and fewer parts are likely to get damaged. Impromptu visits to car garages when something goes wrong should be a far less frequent occurrence.
As you can see, the benefits of switching to an electric car are vast. There are many to choose from too, and there are options to suit a variety of different budgets. With this in mind, you'll want to consider your finances before making the final purchase. Find pleasure in driving and feel good when you start your engine with your own electric vehicle.