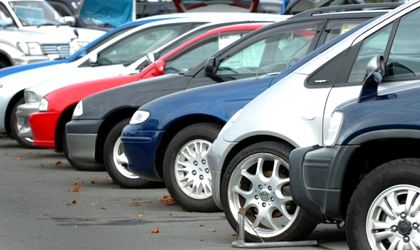 The number of new cars registered in Romania in the first seven months was 75,300, up 33 percent compared to the same period of the last year, while the number of used cars registered was 274,195, down 6.87 percent, according to the Driving License and Vehicle Registration Regime (DRPCIV).
According to the centralized data, in July 2018, most new cars registered were for the brands: Dacia, with 4,808 units (up 41.45 percent compared to July 2017), Skoda (1,345 units, up 32.77 percent), Volkswagen 1,309 units, up 12.55 percent), Renault (1,095 units, up 36.02 percent) and Ford (964 units, up 26.51 percent).
On the other hand, the lowest frequency of new car registrations was recorded in the following cases: Subaru (6 cars), Ford-CNG-Technik (5), Mercedes-AMG (4), BMW 1, Lada and Lamborghini ), Maserati (2), ARO, Bentley, Citroen-DS and Tesla (one unit).
In the period January – July 2018, out of a total of 75,278 units of new cars registered in Romania, most of them are: Dacia with 21,213 units, up 45,98 percent over the same period last year, Ford  with 5,673 units up 16.73percent, Opel with 4.342 units, up 57.43 percent and Hyundai with 3.241 units, up 47.72 percent.
Regarding second-hand car registrations, DRPCIV statistics reveal that in the first seven months of 2018 they reached 274,195 units, down 6.87 percent compared to the same period in 2017.
In this category, most registrations were for: Volkswagen (69,023 units, down 10.28 percent), Opel (29,407 units, down 21.05 percent), BMW (26,185 units, up 1.72percent), Audi (25,582 units, down 0.54 percent), Ford (25,291 units, down 14.36 percent), Mercedes-Benz (14,268 units, down 3.85 percent), Skoda (12,452 units, up 4.92 percent) and Renault (11,792 units, down 11.42 percent).
Also, in July alone, 15,210 new cars were registered in Romania, equivalent to an increase of 34.19 percent compared to the same period in 2017. At the same time, the number of cars sold (new and second-hand) in July reached 39,401 copies, decreasing by 4.21 percent compared to the same month of the previous year.
According to DRPCIV, the national car fleet in Romania reached, at the end of 2017, over 7,635 million units, up 8.91 percent over the previous year. Of this total, more than 1.320 million vehicles were registered in Bucharest.