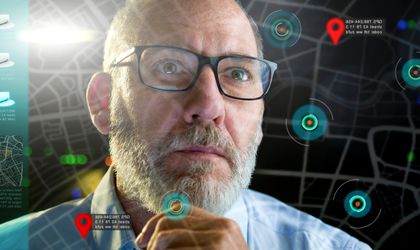 Regardless of vehicle fleet size, management can be pretty challenging. On a single day, managers may have several duties that must be taken care of. For instance, they have to ensure all cars are properly maintained, schedules are developed and met on time, and all records are preserved. 
Additionally, if there are new hires, they have to make sure that these individuals are well-trained to ensure accuracy and high productivity at work. Apart from that, they also have to supervise all employees, solve workplace issues, and develop better policies to improve productivity and efficiency. All these duties require consistency, and it could get difficult to efficiently juggle everything at once.
How To Adequately Manage Your Vehicle Fleet 
It's clear that fleet company heads have a lot to do to ensure that everything is going well. For this reason, most of them are always searching for efficient management methods to make things easier for them.  
So, if you're one of those who are looking for strategies to run a vehicle fleet firm effectively, this article could be of great help. Below are some measures you can implement: 
Consider Tracking Systems  
New technologies are continuously being developed to improve fleet management. Some of the advancements used in this industry are fleet tracking systems. These use global positioning system (GPS) monitoring to collect data and instantaneously transfer it from the vehicle into the supervisor's office. 
Usually, the information gathered relates to driver behaviour, car location, and activity. With the help of such a system, you, as a manager, can prevent inefficiency and even trace accountability whenever assets are missing. Apart from that, you could also prevent vehicle speeding, idling, and unauthorised usage. By doing this, you could reduce costs and also encourage driver productivity.  
Perform Preventative Maintenance 
Well-preserved cars could save you the expenses of emergency repairs. Additionally, they could also help reduce or eliminate downtime. By practicing regular preventative maintenance of all vehicles, you could ensure your fleet remains in good condition at all times. Some things you could do are checking battery voltage, perform regular oil changes, and have tire inspections for all cars.  
In case you discover any issue, it's recommendable to have repairs done immediately. By doing so, you may prevent escalation of the problem which could come at a huge cost afterward. 
Make Sure Employees Understand Company Policies 
Creating company policies could be your first step in ensuring efficient management in the workplace. For instance, you can establish rules that relate to driving habits, repairs, or maintenance. These guidelines could help ensure the smooth running of the organisation.  
However, having company policies couldn't be helpful if your staff members don't understand them. Therefore, to make sure everyone knows what is required of each of them, ensure these guidelines are clarified during the onboarding phase. 
Also, in case of any changes in the rules, hold meetings with all workers and explain what's new. Alternatively, you could send memos or emails to constantly remind everyone of a basic policy. 
Geofencing utilises radio-frequency identification and GPS to develop a virtual perimeter on a geographic location. Using software that enables this technology allows you to get alerts when a vehicle leaves or enters the demarcated border. Also, if a car goes outside the set area, you'll get a notification that could help prevent theft and unauthorized use of vehicles. 
In addition, geofencing could also help you establish what time a driver arrived or left a worksite. As a result, employee responsibility and accountability are enhanced. Also, it could help ensure that all workers are on schedule at all times. Besides that, you could also identify when an order was delivered and lessen any factors that cause delay or idle time.  
It goes without saying that this technology might be quite helpful in any fleet company. It could reduce several risks such as theft and also makes work pretty easy for managers. 
Employee motivation is alleged to be pretty helpful in any organisation. Most successful fleet enterprises believe that inspired employees have more dedication to do their work. Thus, it's likely that they could be more productive compared to other individuals. 
Therefore, consider implementing measures that help to enhance motivation and inspiration at work. For example, you could include your employees in decision-making or award them for good performance. And of course, you can offer more perks and incentives whenever they meet production quotas.
Conclusion 
Fleet management can be quite challenging, regardless of the number of vehicles you may have in your firm. However, some strategies could be implemented to ensure a smooth and streamlined process. For instance, leaders could consider geofencing and tracking technologies. Also, making sure employees understand all company policies and motivating them through a reward system could be of great help.