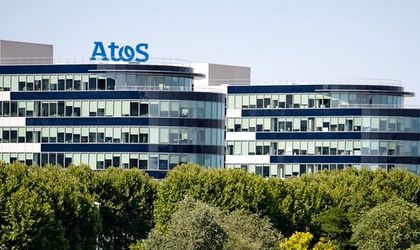 Atos, one of the global leaders in digital transformation, recorded, in 2018, total revenue of EUR 12.258 billion, up 4.2 percent, generated mainly by the Atos Digital Transformation Factory suite of solutions, accounting for 30 percent total turnover.
The Atos Division, which contributed most to revenue in 2018, is Infrastructure & Data Management with EUR 6.328 billion, followed by BPO, EUR 3.361 billion, Big Data & Cybersecurity, EUR 895 million (also the highest growth: 12 percent versus 2017) and Worldline with EUR 1.674 billion. The most performing industries were manufacturing, retail and transport with a total of EUR 4,492 billion, followed by the public sector and health by EUR 3.387 billion, financial services EUR 2.449 and telecommunications, media and utilities by EUR 1.93 billion.
"2018 was the year when the group significantly strengthened its global profile and capabilities, in particular through two significant acquisitions: Syntel, specializing in digital services and SIX Payment Services in the field of electronic payments. In early 2019, Atos launched ADVANCE 2021, a new three-year plan designed to strengthen its global leadership in digital services and create substantial value for its shareholders," said Thierry Breton, Atos President and CEO.
The most important market for Atos remains Europe, countries such as Germany, France, the United Kingdom, the Benelux and the northern states generating revenues of about EUR 6.5 billion, while North America contributes over EUR 2 billion. At the end of 2018, the number of Atos employees globally was 122,110, an increase of 25.5 percent compared to 2017, largely due to the integration of the specialists of the acquired companies, Syntel and SIX Payment Services, about 25,000 employees.
With an operating margin of EUR 1.26 billion, representing 10.3 percent of revenue, Atos achieves its targets set at the end of 2018. The net revenue reported by the company increased by 5.8 percent compared to 2017, reaching EUR 703 million, while the available cash flow reaches EUR 720 million, with the exception of EUR 62 million in the acquisition costs of Syntel and SIX Payment Services and of Syntel's advance financing fees.
Atos SE (European Company) is a leader in digital services, with annual revenues of about EUR 13 billion and about 120,000 employees in 73 countries. With worldwide customer base, the Group offers consulting and system integration services, administration and BPO services, cloud operations, Big Data and Cyber ​​Security solutions, as well as trading services through Worldline, the European leader in the payment and trading industry.
With extensive technology expertise, Atos collaborates with clients from different business sectors: Defense Industry, Financial Services, Health, Manufacturing, Media, Utilities, Public Sector, Retail, Telecommunications and Transport.
The company focuses on business technology that stimulates development, helping organizations anticipate the future. The Group is the Global Information Technology Partner of the Olympic & Paralympic Games and is listed on the pan-European Euronext Scholarship in Paris. Atos operates under the Atos, Atos, Atos Worldgrid, Bull, Canopy, Unify and Worldline brands.