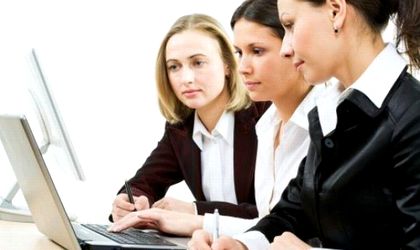 The net average salary earned by a human resources specialist in Romania reached EUR 676, according to eJobs data and the Paylab salary comparator, well below the average of other markets in the region. The highest salaries are for employees in Estonia, who receive a little over EUR 1,200 a month. Next is Slovenia with EUR 1,177 for a human resources specialist, followed by Croatia (EUR 1,087) and the Czech Republic (EUR 1,062).
Slovakia opens the ranking of countries that fall below the threshold of EUR 1,000 per month, with its companies offering HR employees an average salary of EUR 928. Lithuania is in next place, with EUR 908 per month, followed by Latvia (EUR 899) and Hungary (EUR 839).
If Bulgaria was the country with the lowest salaries in the region so far, in this case not only is it not the last, but it also overtakes Serbia, offering salaries of EUR 748 per month, while Serbian HR employers report monthly net incomes from EUR 729. Romania is thus the only country in the region that falls below the EUR 700 threshold.
"However, HR is one of the least sought-after areas by Romanian specialists who want to emigrate. Although they know they could earn a lot better outside, as salaries in western and northern Europe are even greater than those in the region, those who want to emigrate are looking for other fields such as sales, financial sector or IT. A human resources specialist who would like to emigrate to Finland, for example, should expect an average salary of EUR 2,310 per month," says Bogdan Badea, CEO of eJobs Romania.
Since the beginning of the year and so far, human resources jobs have collected about 370,000 applications, out of a total of almost 3.7 million applications. At this moment, on www.ejobs.ro, there are about 500 jobs available for human resources specialists.
Join Business Review's Working Romania conference on November 12 to get insights into the new trends in the local human resources industry and learn about the best recruitment practices companies are adopting to attract and retain top talent! Request your invitation at events@business-review.eu!