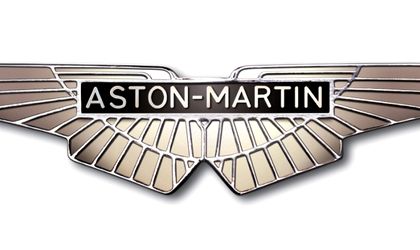 The luxury sports car maker Aston Martin, favored by the fictional British spy has announced a futuristic personal aircraft that is supposed to be "a sports car for the skies" that James Bong would probably love it.
The three-seater hybrid-electric vehicle was unveiled at the Farnborough Airshow and it could help one day to revolutionize travel. The Volante Vision Concept design has vertical take-off and landing (VTOL) and will be able to hit speeds of around 322 kph, "so you can go from the center of Birmingham to the center of London in about 30 minutes," Aston Martin's Simon Sproule told Reuters.
Project involving aviation and technology leaders in which they are working to make electric-powered flying cars are already in place and include Airbus, U.S. ride-sharing firm Uber and a range of start-ups including one backed by Google co-founder Larry Page.
Aston Martin is trying to the maker of luxury flying vehicles in the future.
"The same way that you have Uber and you have an Aston Martin, you'll have 'Uber in the skies' and you'll have 'Aston Martin in the skies'," said Sproule.
The company has partnered with Cranfield University, Cranfield Aerospace Solutions and British jet engine maker Rolls-Royce to develop the concept vehicle, including artificial intelligence-powered autonomous capabilities.
Separately at Farnborough, Rolls-Royce unveiled plans for a flying taxi – an electric vertical take-off and landing (EVTOL) vehicle which could carry four to five people at speeds of up to 250 miles (400 km) per hour for approximately 500 miles.
The company said it was starting a search for partners to help develop a project it hopes could take to the skies as soon as early next decade.