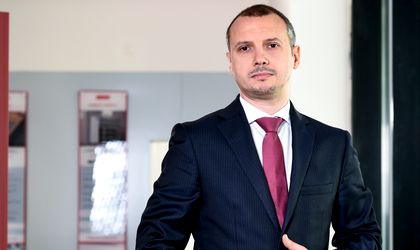 Ariston Thermo Romania, the leader of the local market of heating systems, ended 2020 with an increase in turnover of 18%, obtained amid higher sales of all product ranges in the portfolio, which include thermal power plants, boilers, heat pumps, thermostats, solar systems and air conditioners. Sales were supported by redefining people's lifestyles amid the Covid 19 pandemic, but also by growth in the construction segment.
"The year 2020 was a challenging one for the entire business environment, but the results of Ariston Thermo Romania remained positive, which proves the resilience of our business model, even in a difficult context. After a very good start of 2020, the restrictions imposed in March and April forced us to pay more attention to employee safety and the need to ensure a balance between caring for them and continuing the business as a whole. We have also taken steps to strengthen relations with our traditional partners, understanding that the whole market needs solidarity more than ever. " said Cătălin Drăguleanu, Country Manager of Ariston Thermo Romania.
Sales of heating products were influenced by the reorientation of consumers' attention towards the home, but also by a sustained growth of the construction sector.
Growth has been stimulated by the radical change in people's lifestyles, amid the health crisis. People spent more time at home, paying more attention to the household and its facilities. Thus, there were increasing results in sales of boilers and sales of thermal power plants, two of the main segments of the company. It was also visible the focus of consumer attention on the online environment, where more sales were made compared to previous years.
The most important increase was registered in the commercial segment: over 40% for high power ELCO industrial boilers and heat pumps. Growth was also stimulated by the launch of new products in this segment. Thus, the product portfolio of ELCO Heating Solutions, a German brand, part of the Ariston group and intended for commercial and industrial applications, has been consolidated with the new range of L Plus condensing boilers. It consists of THISION® L PLUS wall and TRIGON® L PLUS floor models, which offer high performance, installation adaptable to any type of installation and simple maintenance. Both types of thermal equipment include energy efficient products, with very low emissions and a wide range of powers adapted to any type of commercial or industrial project.
"Starting in May, we witnessed a return of sales and, due to a business strategy adapted to the context, we ended the year with growth on all product ranges. Moreover, we took advantage of the growth of the local construction market and launched a new range of L Plus condensing boilers, under the ELCO brand, for new projects or those under rehabilitation. We are aware that the effects of the pandemic will be felt again this year and will be reflected in the slow recovery of the economy. We remain attentive to market developments,  and we are ready to take advantage of the opportunities that will most likely appear in the second half of the year ", Drăguleanu continues.
Ariston Thermo focuses on research and relies on connectivity, energy efficiency and innovative solutions
Recent years have brought important changes in consumer behavior, as new technologies are gaining ground, and energy efficiency is becoming an increasingly important criterion in choosing heating equipment. That's why Ariston is consolidating its product portfolio with a focus on connectivity, energy efficiency and innovative solutions, such as heat pumps, which have a high potential for development in the local market, solar systems or floor-standing power plants. This product segment will develop more and more, as the degree of consumer education will increase and the advantages of these innovative solutions, with high energy efficiency and minimal impact on the environment will be increasingly appreciated. Ariston Thermo Romania's strategy thus aligns with the Group's objectives, which provide that by 2022 over 80% of Ariston Thermo's revenues globally will be generated by solutions that use energy from renewable sources and have high efficiency.
Ariston Thermo Romania's plans for 2021 are in line with the successes registered in 2020, the company planning to launch new products, but also an increase in sales of already established products, by expanding the distribution and service network. Also, Ariston Thermo Romania is considering launching new measures in the service area, to make the interaction between customers and Ariston specialists safer and easier – an advantage especially in the context of the current pandemic.
Last but not least, the company aims to continue the Ariston Comfort Challenge campaign for the benefit of disadvantaged communities.
"We are glad that in 2020 we managed to continue the partnership with the Red Cross, organizing the third edition of the Ariston Comfort Challenge humanitarian campaign. At this edition we donated 400 state-of-the-art electric boilers to 248 institutions across the country, which currently benefit over 52,000 children and the elderly. This project makes us responsible and constantly reminds us of one of the most important roles of a company in society, a role that we all realized especially last year: to contribute as best we can in the community. We will continue our local initiative this year as well ", concluded Cătălin Drăguleanu, Country Manager of Ariston Thermo Romania.
In the last three years, more than 1,450 high-performance water heating equipments have been donated to 869 educational institutions, old people's homes and medical centers in the country, thus providing access to hot water for over 170,000 people. This initiative comes in the context of locating the global campaign, Ariston Comfort Challenge, which began in Greenland in 2018 and through which the company aims to bring comfort even to places where it seems impossible to achieve.