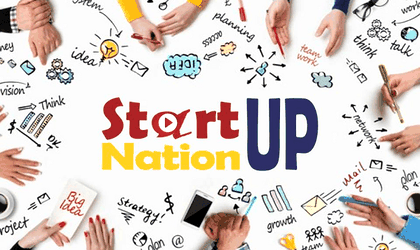 Application for Start-Up Nation program has started today. Over 4,000 users registered in the first two hours, and over 1.400 business plans were uploaded, according to Business Environment minister, Radu Oprea.

The procedure for implementing the minimis scheme for Start-Up Nation 2018, where the state is offering non-refundable funds of up to RON 200,000 (EUR 43,000), was published in the Official Gazette last week. Start-Up Nation 2018-2019 is approved by the Order of the Minister for the Business Environment, no. 1.854/18 December 2018 and published in the Official Gazette no. 1080 bis of December 20, 2018.
As a novelty compared to the 2017 edition of the program, higher scores will be awarded for those planning the acquisition of technological equipment and firms that will buy fixed assets and inventory items for playgrounds and gymnasiums, fitness, x-body studios (muscular stimulation devices with electroshocks), drones, or artificial sports grounds.
Also, when purchasing work spaces, production areas and service and trade facilities, the value of the asset to be purchased under the program will be based on an evaluation of an ANEVAR evaluator. Exceptions to the ANEVAR assessment obligation will make mobile work/production/service/trade facilities.
The categories of spaces that can be purchased in the program also include events tents and presostatic balloons. No ANEVAR report is required for these costs.
Applications for Start-Up Nation 2018 open today at 11:00, on the aippimm.ro website, announced the Ministry's Department of Entrepreneurial Policy. The application will remain open for 30 business days.
The non-reimbursable financial grant of up to RON 200,000/applicant may represent 100 percent of the amount of eligible costs (including VAT for non-paying companies) related to the project. The total budget of the program in the new edition will be RON 2 billion, enough for a maximum of 10,000 small and medium-sized firms, according to program implementation procedures.