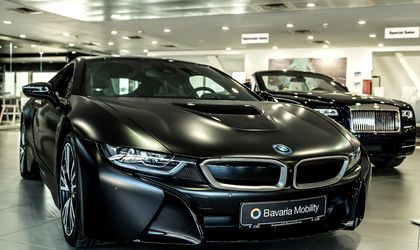 BMW will invest USD 1 billion in a new factory in Debrecen, Hungary, where it will build electric cars, according to Reuters. The new factory will have a production capacity of 150,000 cars per year, and will be able to produce both electric and combustion vehicles.
That although the company's officials have visited our country several times and Bucharest officials have discussed at the headquarters of the Bavarian builder in Munich about the prospect of a plant in Romania.
BMW claims that the new investment will help expand Europe's production capacity, selling about 45 percent of the group's cars, with 1.1 million units sold.
By the end of June, the BMW Group has grown in many markets across the continent, with car deliveries totaling more than 560,000 units, a 1.2 percent increase over the same period last year.
"Europe is the largest production location in the BMW Group, and in 2018 alone we are investing more than one billion euros in our factories in Germany to update and prepare them for electric mobility, " Oliver Zipse, BMW AG's anaging board member responsible for production, said.
The Hungarian city of Debrecen was chosen for the very good infrastructure, appropriate logistical links and proximity to the network of suppliers. In addition to the plant team, many jobs will be created for parts and service providers, both within the new production facility and in the region.
Last year, 2.5 million0 of BMW, MINI and Rolls-Royce cars were produced, a historic high.