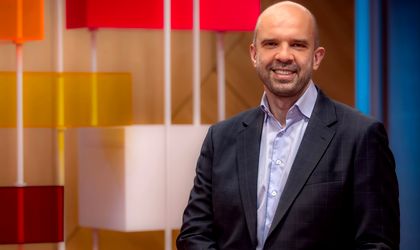 CEOs in Central and Eastern Europe (CEE) are more conservative than their global counterparts regarding business development initiatives over the next 12 months. They're seeking operational efficiency rather than growth through mergers, acquisitions or strategic partnerships, according to the 24th edition of the CEO Survey report for the CEE region.
"Business leaders in Central and Eastern Europe are very confident in the chances of economic recovery in 2021 and their optimism is reflected in the way they assess the prospects of their own companies. However, we note two differences from their global counterparts. Even if the share of those in our region who expect to increase revenues in the next 12 months is similar to that globally, when it comes to profitability, they're much more reserved. We note the same cautious approach to business growth initiatives, such as mergers and acquisitions, partnerships or divestiture. In conclusion, executives in our region are more conservative, less willing to take risks or make changes in response to threats than their global counterparts", said Dinu Bumbăcea, Partner and Advisory PwC Romania.
Thus, in the next 12 months, 53% of CEOs in the CEE forecast an increase in profitability, compared to 65% globally. Only 21% are considering new mergers and acquisitions to stimulate growth, compared to 38% globally, and only 20% are looking for new alliances and strategic partnerships, compared to 35% globally. At the same time, only 3% are thinking of selling their business, compared to 13% globally. Of the eight possible ways to stimulate growth included in the survey, "operational efficiency" was the only one with a higher share among CEE executives (78%) than their global counterparts (77%).
Geopolitical uncertainty higher concern for CEE CEOs
Not surprisingly, pandemics and health crises top the list of threats to growth prospects, both globally and in the CEE. The perennial number one concern for CEOs globally since 2014, fear of over-regulation, has dropped to second in our region and third globally.
With increasing digitalisation, CEOs around the world are becoming more concerned about the risk posed by cyber threats, which is now the number two concern globally. CEE executives don't share that same level of concern, however, as they rank cybersecurity as their tenth most pressing risk. Instead, CEE leaders identified geopolitical uncertainty in third place.
CEE CEOs are also concerned about the future of the Eurozone, with 20% saying they're extremely concerned – double the global rate of 10%. Exchange-rate volatility and taxation issues remain in the list of top concerns for the region's CEOs in the next 12 months.
"CEE region executives have, as the survey shows, different major concerns to those expressed globally. Correlating these concerns with less daring business plans, we can get an idea of the cause of this approach: political and legislative instability more pronounced than in other parts of the world", says Dinu Bumbăcea.
Workforce, a priority
In terms of priorities, they're looking for governments to deliver, with 68% of CEOs in our region ranking "a skilled, educated and adaptable workforce" at the top, compared with 52% globally. Hearteningly, they also said it should be the top priority for business, with 67% (versus 61% globally), thus showing an awareness that companies also have a key role to play in upskilling and reskilling to meet the talent challenges of tomorrow.
CEOs in our region are also more concerned than their global peers about the availability of key skills, at 82% versus 72%. In response, they're adjusting their workforce strategies to improve competitiveness in ways including workforce engagement and communications (39%), and automation (40%).