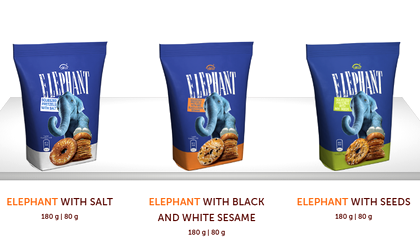 With an investment of over EUR 11.5 million, Alka Group has started the construction of new production capacity for salted biscuits and snacks, located in Ploiesti. Completion of the project is scheduled for the first quarter of 2019, and the factory will offer in the first phase over 80 new jobs in Ploiesti.
"The new factory in Ploiesti is an ambitious project, in which we have great confidence, that's why we thank once again those who were with us in our over 20 years of presence in Romania. We have very large plans for the coming years, and the support of our partners and customers is the most important. We are delighted to have reached this stage and finally see how another factory is being built from scratch, a factory where it will be produced at the highest standards of industry, "said Ady Hirsch, CEO of Alka Group.
10,000 sqm factory
The new production unit, which occupies a total area of ​​over 10,000 sqm, is being built in the Ploiesti Industrial Park. The factory will consist of a production hall, a warehouse of raw materials, a finished product warehouse, an administrative building, a local technical base, and a shop with a terrace.
The investment is an integrated chain – from the take-over of the main raw material to direct sales to consumers. More than 25 percent of the entire site will be dedicated to green spaces.
Of the total investment of EUR 11.5 million, EUR 2,394 million is non-reimbursable public aid under the National Rural Development Program (PNDR), and the rest comes from private co-financing together with Unicredit Bank.
In 2017, the Alka Group registered a turnover of RON 173 million and now has more than 600 employees.
The Alka Group was established in 1994 as a greenfield investment and it was then the first company in Romania to produce and dispense ground coffee packets.
In 2018, following an extensive rebranding process, the company's portfolio was rethought, under the Alka brand, developing a wide range of products, both sweet and salty.