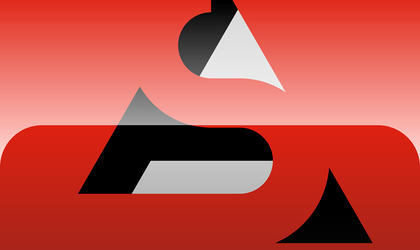 Alfa Software, one of the most dynamic business information systems providers in the Transylvanian market, announces business with a sustained annual growth of 2018, meaning a sales increase of more than 50 percent turnover of RON 8.5 million and a net profit of RON 2.8 million.
In the past year, Alfa Software has seen significant growth through innovative projects, particularly through the launch of ASiS Ria3, the new HTML5 business platform, with an investment of approximately EUR 130,000. Thus, Alfa Software makes an important contribution to the software market in Romania, developing the first and only Romanian ERP based on the latest generation Angular technology. At the same time, for Alfa Software, the evolution of the business was also achieved by defining a new vertical, adopted by the Remat Industry: RematHolding Co. Bucharest, Remat Brasov, Hamburger Recycling, Remat MG.
"In our company, we define innovation, so every year we develop modules and applications to constantly optimize our clients' activity. Currently, Alfa Software's largest share of revenue, over 65 percent, is generated by customers in Transylvania This figure demonstrates the company's growth potential at the local level, and we will also seek to expand our operations in Bucharest by concluding partnership strategies to get closer to our customers in the area," said Cristian Gabriel Pavel, Alfa Software General Manager.
Alfa Software, one of the first Romanian companies to produce ERP business solutions, enters its 22nd year of activity. In the medium and long term, the main business objective is to strengthen the position on the ERP market in Romania. Thus, the company tends to a revolution in which businesses manage their business and develop permanent digitization tools. In this respect, one of the most important goals for the current year is the launch of ASiS BI (Business Intelligence) platform, a smart interactive graphics platform that supports business decision-making in real time.
In 2019, the main company will be oriented towards the vertical development of business, portfolio products and investments in the growth and specialization of programs and implementation in Cluj-Napoca.
Alfa Software is the manufacturer of the integrated web based ASiS (Alfa Software Integrated System) system that works on any mobile device (laptop, tablet, IOS or Android). ASiS ERP solution is a computer system specifically designed to support all business sectors in a company by standardizing decision-making or production processes.
Alfa Software is a Romanian private-owned IT company with more than 20 years of experience on the market, headquartered in Cluj-Napoca, working in Zalau and a network of national partners.
The company is a simple and practical ERP solution provider, intuitive, easy-to-use, modular and customizable applications that enhance business performance through digitization.