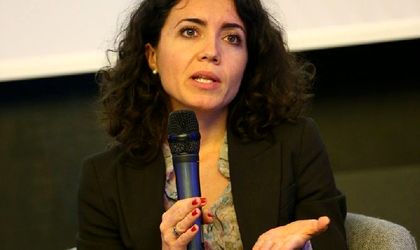 ANAF's inspection activity has been focused on corporations because Romania's tax authorities have a deficit on tax collection, but not for spending – so we either have to increase taxes or postpone reimbursement for the due amounts, Alexandra Smedoiu Partner tax at Deloitte explained during BR's TAX&LAW conference.
"This is the context in which we're trying to bring more revenues to the budget as we have tax revenues of about 25 percent and the EU level is 40 percent. A risk analysis is done on taxpayers and companies are notified. A rigorous analysis was carried out, which was probably the basis for the Iceberg operation that is about to start. But we were seeing a sustained action by ANAF even before this operation, which touched on both Romanian and multinational companies", she explained.
Smedoiu explained that one approach is transfer pricing, especially transactions of companies outside Romania, as well as the reclassification of transactions. "We see the approach moving to the area of economic substance, not just in verifying invoices that were received or issued. On the other hand, there have been situations when we've seen aggressive approaches that we challenged in court – in 90 percent of cases the same negative decision was issued, but later many clients were able to obtain a positive solution. Besides the pre-pricing agreements, there are also anticipated pricing which leads to an advance fiscal analysis of the transaction. Unfortunately, it is quite a difficult process as ANAF has been getting a lot of requests in this sense", the specialist added.
According to her, an efficient solution could be a horizontal monitoring procedure – a collaboration between ANAF and companies.