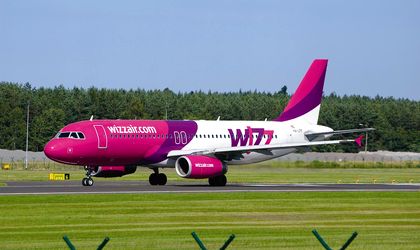 Low-cost airline Wizz Air is expecting a growth in profit this year after delivering solid results for the 12 months to March 31 on Friday, Reuters reports.
The air carrier is optimistic that it will do better than competitors in a context of a challenging operating environment and higher fuel costs in the coming year.
Wizz Air is mainly focused on eastern and central Europe, meaning that it avoids the intense competition on some popular Mediterranean routes, which have caused a dip in earnings for similar airlines like easyJet and Ryanair.
The airline said air traffic control and airport infrastructure were some of the biggest challenges it anticipated in the coming year.
The company's net profit is expected to reach the EUR 320-350 million range, after a net profit of EUR 292 million for the year to March 31, in line with forecasts.
Wizz shares fell 3.4 percent after the results, but remain up by 10 percent in 2019, outperforming Europe's biggest airlines which are all down for the year.