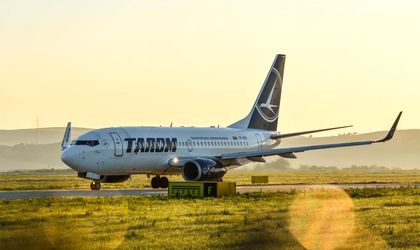 Romanian state airline Tarom is planning to introduce long-haul flights next year, first to China and later to the United States, according to CEO Werner Wolff.
Last year, Tarom announced that it was starting the process to acquire three planes for these types of flights with a flight range of at least 9,639 km and a capacity of at least 225 seats. The company has not had any long distance flights since 2003.
"The acquisition contract will be complicated and will require the participation of several entities, including China. We haven't yet decided a certain aircraft model," Wolff said.
Among planes that could meet the requirements for long distance flights are Airbus A330 and Boeing 767.
For 2017, Tarom posted losses of RON 172 million, in its 10 consecutive year of losses.