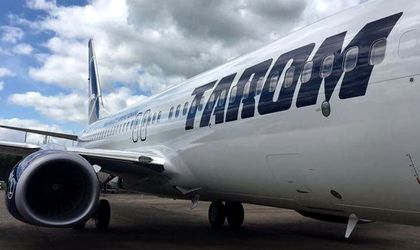 Tarom has announced it will introduce direct flights between Bucharest and Odessa at the end of October, with a frequency of three flights per week.
The Odessa route will be launched on October 31 and flights will operate on Wednesdays, Fridays and Saturdays, according to Tarom representatives.
The price of a return ticket starts at EUR 123. Tarom will offer a special discount between October 3 and 10, when tickets will cost EUR 99 for a return trip to multiple destinations, which will have to take place between November 1 and December 15 or after January 15, 2019.
Tarom is also preparing the launch of new international flights to Erevan, Cairo and Baku in the following months.
This year, the state-owned airline has inaugurated 18 new international and 5 new national destinations from Bucharest, as well as 6 flights departing from Baia Mare.