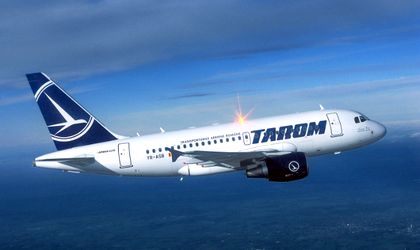 Tarom, Romania's flag carrier and oldest operating airline in Romania, is dropping the Constanta-Chisinau route, which was due to open on 1 July 2018. The information was released by the Mihail Kogalniceanu International Airport in Constanta. 
"The National Society Mihail Kogalniceanu Constanta National Airport informs that the route Constanta-Chisinau-Constanta, scheduled to operate on 1 July 2018, was canceled for the moment by air operator Tarom. We continue our collaboration with Tarom representatives to develop the Satu-Mare – Constanta -Satu Mare route, starting July 3. At the same time, we trust that, starting next summer, the national operator will develop new routes to the Romanian seaside," the airport said in a statement.
The national air operator announced on May 15 that it will expand its route portfolio starting 1 July 2018 and will launch several new routes: Timisoara – Paris, Timisoara – Stuttgart, Cluj – Paris, Sibiu – Stuttgart, Chisinau – Timisoara and Constanta – Chisinau.
According to the company, the development of the Tarom fleet with two Boeing 737-800 NG aircraft has led to an increase in the number of routes for its clients.
"We aimed at destinations with potential for Romanian passengers in Banat and Ardeal, in Germany and France. At the same time, we reiterate that in the Centenary of Romania 'Tarom unites' is not only a slogan but a very clear strategy to bring closer Romanians everywhere. The new flights that we operate from the capital of Moldova, Chisinau, are the living proof of the fact that Romania 100 is more than a symbol for Tarom," said Tarom General Director Wilhelm-Werner Wolff at the time. IKEA near me