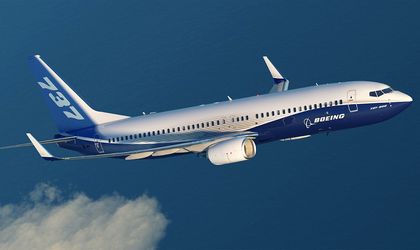 State-owned airline Tarom has included a new Boeing 737-800 NG to its fleet. The new airplane is called "Sarmizegetusa".
Tarom will use two new Boeing planes through an operational leasing contract that runs for 10 years. In this way, the company will replace two older planes that were removed from its fleet last year.
The new Boeing airplanes used by Tarom have 189 seats, according to News.ro.
Tarom's fleet counts 21 planes, out of which only 19 operate in the same time due to maintenance operations.
Last autumn, the company removed two Airbus A310 planes that had been acquired in 1992. Tarom recorded 2.41 million passengers in Romania, losing the third position on the market. Low-cost carrier WizzAir is the biggest player on the local market. Find out more about this question and also how to find a perfect gift for a girl of 10 years old in in the French article ' 30 idées cadeaux fille 10 ans en 2021 .