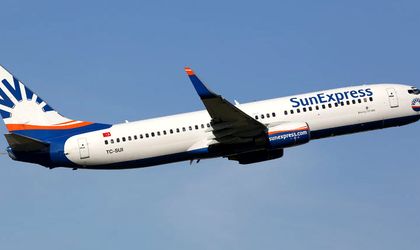 A Sun Express airplane flying from Ankara to Dusseldorf has made an emergency landing this morning on Bucharest's Otopeni airport due to a passenger suffering from heart problems, according to the National Bucharest Airport Company.
"Sun Express on Ankara-Dusseldorf route landed at 5:16 am, passenger with heart problems assisted by Henri Coanda Airport's medical team and taken to the hospital by SABIF ambulance. The plane departed to Dusseldorf at 6:54 am."
The plane had 116 passengers on board.