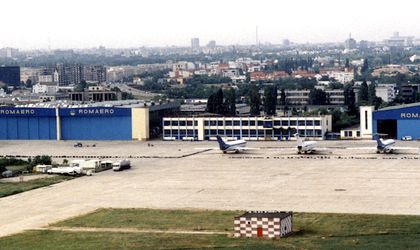 Alexandru Buscu was appointed interim manager of the state-owned company for passengers and cargo airplanes repair Romero until the next meeting of the General Shareholder Assembly.
Buscu is an economist and a military pilot. He was appointed as an interim member over the summer in the Administration Council as well. His mandate expired in October. The company's shareholders also appointed Stefan Paraschiv as a member in the Administration Council with a four-year term, starting October 28.
Romaero recorded losses of RON 9.14 million in the first semester. The turnover dropped by 9 percent in the first six months of 2017. The number is now RON 22.43 million compared year-to-year with RON 24.66 million.
The exploiting revenues increased by 6 percent at the end of June, reaching RON 35.38 million compared year-to-year with RON 33.4 million.
Romaero is a company owned by the Economy Ministry with 770 employees and a market value of RON 156.1 million (EUR 34 million).
Teodora Marinescu