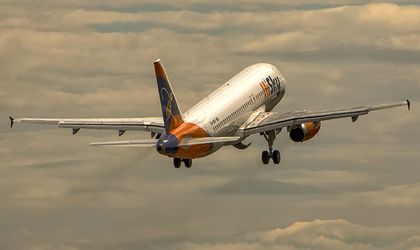 HiSky announces the introduction of a new route departing from Bucharest. Starting this July, Romanian passengers will be able to travel with HiSky to Barcelona as well. This is the seventh destination operated from Henri Coandă International Airport and the eighteenth in the portfolio.
The flights will be operated with a brand-new aircraft, one of the two Airbus A321 LRs, recently entered into the company's fleet. The prices for a one way trip start at 39.99 euros for flight segment.
The first flight from Bucharest to Barcelona is scheduled for July 3rd, departing from Otopeni Airport at 17:40 and returning from El Prat Airport in Barcelona at 20:55 local time. According to the schedule, already published on the company's website, the flight will be operated, in the summer-autumn season, with three frequencies per week, every Monday, Wednesday and Friday.
Barcelona is one of the popular holiday destinations for Romanians but, until now, only one airline operated regular direct flights from the capital to the city on the Mediterranean coast.
"Barcelona is the second destination in Spain that we are introducing, after Malaga, and we are confident that this will be the route with the highest potential in our portfolio. It is a holiday destination, but not only for the summer period, the pleasant weather here makes Barcelona one of the favorite cities for a city break. From our preliminary analyses, it emerged the need to introduce this route, which was previously operated directly by a single company. We believe that Romanian passengers will appreciate the options as well as the competition on this segment, which will obviously also be reflected in prices. We are launching flights with prices starting from 39.99 euros, from July until the end of October. Therefore, I invite all those who are planning a holiday in one of the most spectacular cities in Europe to purchase their ticket now, at a price far below that generally practiced by the competition.", Iulian Scorpan, CEO of HiSky.
With the acquisition of the two new aircraft this spring, HiSky operates a fleet of seven Airbus A320 family aircraft, with an average age of 7 years. Recently, the airline reached the milestone of one million passengers transported, in just two years since the start of line operations. From Bucharest, passengers can travel with HiSky to two domestic destinations, Cluj Napoca and Timisoara, and five international destinations Malaga, Dublin, Tel Aviv, Brussels and Barcelona. From Cluj Napoca, Timisoara, Baia Mare, Iași and Chișinău, HiSky operates flights to Dublin, Tel Aviv, Paris, Rome, Frankfurt and Milan.