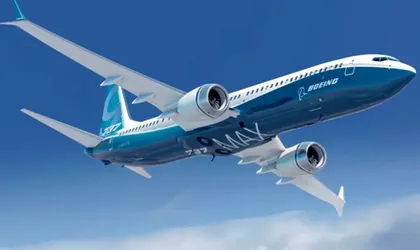 After two fatal crashes in less than six months, Boeing announced on Wednesday that it was recommending the grounding of all Boeing 737 Max 8 planes worldwide "out of an abundance of caution", after a total of 50 countries have grounded or banned the Max 8 models, including the US, which initially had been reluctant to do so.
US President Donald Trump announced on Wednesday that he would ground all Boeing 737 Max 8 and 9 planes.
The EU's Aviation Safety Agency (EASA) had since Tuesday suspended flights with Boeing 737-8 Max and 737-9 Max in the European airspace.
Asked how many such planes were in circulation, AirHelp representatives told Business Review that their most recent information showed that there were 387 Boeing 737 Max 8 planes across the world, operated by 59 airlines. "Most of them, a third, were in China. In Europe, these planes were being used by Air Italy, Norwegian Air and TUI Airways, and outside Europe by Ethiopian Airlines, Cayman Airways, Gol Airlines Brazil, Aeromexico, Comair South Africa, and Aerolineas Argentina."
In a statement reacting to the EASA's decision to ground the Boeing aircraft, AirHelp also said that "passengers who had planned trips in and to Europe can expect chaos due to the EASA's decision to ground Boeing 737-8 Max aircraft." They add that "since the EU was the one who decided to temporarily close off airspace to Bieing 737 Max, upcoming flight cancellations for this reason are considered exceptions, therefore passengers will not be compensated."
In conclusion, AirHelp said that passengers should reschedule flights that would normally have been operated by Boeing 737 Max, since there is "no indication as to when the ban will be lifted."