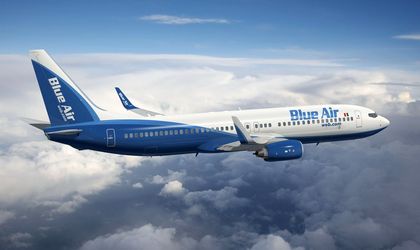 Based on the finalized MoU – the two airlines will launch as early as from 12 September 2022 onwards an extensive codesharing partnership aiming to optimize the costs, improve the connectivity and join forces to explore further synergies in the regional European market from Bucharest.
Under the agreement Blue Air will transfer the operation of selected domestic and international EU regional services to Air Connect.
Commercial control and risk for these routes remains with Blue Air and it will continue to be responsible for sales, marketing and customer support, but it expects to achieve potential cost savings and rationalizations in excess of 15-20% as part of the cooperation by deploying the regional aircraft type on the regional and commuter services.
Air Connect will be responsible for Operational Control.
"Air Connect offers a cost-efficient platform for operating this traffic and enables us to continue to offer a wide network and multiple frequencies to both our Romanian domestic customers and our passengers connecting through our main base in Bucharest to the Blue Air key markets in Europe" said Cristian Rada, Blue Air CEO.
—
"We are particularly pleased to begin an extended partnership cooperation with Blue Air allowing us to better and more efficiently "AirConnect" regions. Our passengers would immediately benefit from a larger panel of destinations and better connectivity out of the secondary tier airports in Romania and soon from the abroad" said Tudor Constantinescu, Air Connect CEO.