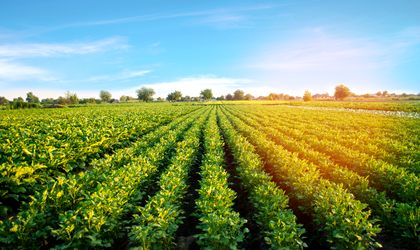 Agricultural fertilisers are one of the elements of cereal, industrial, forage, fruit and vegetable cultivation technology. The most popular and important are nitrogen, phosphorus and potassium complexes. Makosh experts https://makosh-corporation.com/ro/ will explain the importance of each element in the growing season.
Nitrogen fertilisers: properties, uses and improving crop quality
Nitrogen fertilisers are among the most important mineral fertilisers used to increase crop yields. The main nitrogen fertilisers are urea (Urea) and ammonium nitrate, which contain nitrogen in a form available to plants.
Nitrogen is a key element for the synthesis of proteins, nucleic acids and other important organic compounds in plants. Nitrogen fertilisers influence the growth, development and quality of crops. It is highly soluble in water and easily penetrates deep into the soil.
Application: Nitrogen fertilisers are applied in different ways, depending on the crop, soil and agronomic conditions. They can be used as:
Granular fertiliser for soil preparation before sowing;
Liquid fertiliser via irrigation and foliar nutrition systems.
It is important to apply the appropriate rate of nitrogen fertiliser to avoid over-application, which can have negative environmental consequences.
Phosphorus-based fertilisers: their role in root system development, thus maximising yield.
Phosphate fertilisers play an important role in plant root system development and energy processes. Phosphorus (P) is an essential macronutrient for plants, performing a number of important functions:
Root system development. Phosphorus is essential for cell division, expansion and differentiation of tissues, which contributes to the development of the plant root system;
Photosynthesis. It is a component of the ATP (adenosine triphosphate) molecule, the main energy carrier in plants;
Substance metabolism. Phosphorus plays an important role in plant metabolism. It is an integral part of nucleic acids (DNA and RNA), phospholipids (components of the cell membrane)
The use of phosphate fertilisers can therefore be an important means of increasing crop yield and quality.
Potassium fertilisers: importance for regulating water balance and stimulating plant physiological processes
Potassium is one of the three critical elements for plant nutrition. The element is an important component of carbohydrate metabolism (responsible for starch accumulation in tubers and grains, synthesis of amylase and sucrose).
The main functions of potassium include:
Regulation of water balance. Helps ensure optimal water transport and regulates the opening and closing of leaf stomata, which control water evaporation from the plant;
Potassium stimulates photosynthesis and promotes the accumulation and transport of assimilates (the main organic compounds produced during photosynthesis) in the plant body;
Stimulates cell division, stimulates growth of shoots and root system, increases leaf area and flower and fruit formation;
Increases resistance to stress conditions. Potassium helps plants resist stressful conditions such as drought, blight, diseases and pests. Recommended doses of potassium fertilisers vary according to plant type and soil properties.
Makosh offers high quality fertilizers in Romania. During 9 years of activity on the plant nutrition market, the product catalogue has been enriched with exclusive fertilizers with nitrogen, potash, phosphates, as well as products for complex fertilization. Our fertilizer suppliers are direct manufacturers and factories. Every custom fertilizer offered by Makosh in Romania is certified for quality and has been tested on more than 9,000 farms.