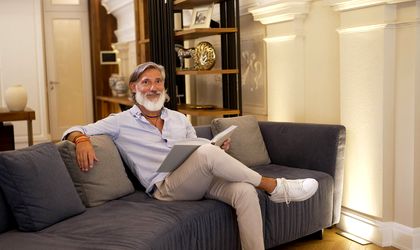 RDF Agriculture Holding, known under the brand ROCA Agri RDF, which owns the companies RDF Agricultura and Adidana Agricultura, achieves top performance at the end of 2022, estimating a value of 132 million euros of consolidated revenues this year.
RDF, one of the main distributors of inputs and grain traders in the Western part of the country, received the Deloitte "Best Managed Company" certification this week. The company is in the process of finalizing a new transaction – the acquisition of 100% of the shares of Dachim, a player in the segment of grain production and distribution of agricultural raw materials.
In 2021, RDF completed an investment of 3 million euros for expanding the storage capacity and activity development and at the end of Q3 2022 the company exceeded 100 million euros turnover. The company has tripled its exploited agricultural area in the last 3 years, reaching 2,000 ha at the end of 2021, compared to 600 ha in 2019, and following the transaction with Dachim, it will end up exploiting an area of ​​4,000 ha.
RDF's performances were recognized this week within the Deloitte "Best Managed Companies" program, which evaluated the way in which the business is organized and managed in relation to international best practices based on four key indicators: company strategy, culture and commitment, innovation and resources, governance and financial aspects. The "Best Managed Companies" certification is offered to entrepreneurial companies whose practices comply with a set of objective international standards, evaluated according to the methodology validated by Deloitte internationally. The companies participating in this first edition of the program have a turnover between 10 and 75 million euros.
"The extraordinary potential of the agricultural sector, as well as of the Romanian entrepreneurial businesses, are underlined by such performances and prestigious recognition mechanisms, which bring added value to the entire economy of Romania. In the future, we aim to reorganize the portfolio companies, create strategic logistics centers, but also develop new financing mechanisms for the local agriculture," says Florin Deznan, CEO of ROCA Agri RDF.
RDF, established in 1995, is one of the main regional players on the input distribution market (chemical fertilizers, seeds and plant protection products) and grain trade. RDF operates 2 bases for storage in property, with a total storage capacity of 45,000 tons and a technological flow that allows taking over 100 t/hour of agricultural products and storing them.