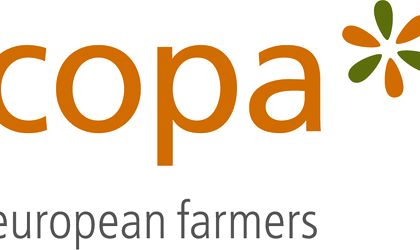 Romania supports the candidacy of Wiktor Szmulewicz at the presidency of the European Farmers' Organisation COPA, announced Alexandru Jurconi, the president of the National Federation Pro Agro. Elections will be held next week in Brussels.
Szmulewicz is currently the president of the Polish Chamber of Agriculture.
"The stake is huge (…). It all boils down to choosing between more or less money for European farmers. There are countries looking to cut the funds for agriculture. Romania,  the Visegrad Group countries (Poland, Hungary, the CzechRepublic and Slovakia) and the Baltic countries, want more money for their farmers," said Jurconi.  He added that a Polish leadership for the COPA would mean farmers from the region will have a stronger voice in Brussels.
Szmulewicz is running against the Netherlands' representative. There area also 6 vice-president positions for which there are candidates from 9 countries: Hungary, Lithuania, Latvia, Poland, Spain, Belgium, North Ireland, Finland and France.
Ever since it was set up, COPA  (Committee of Professional Agricultural Organisations) has been recognized by the EU authorities as the organization speaking on behalf of the European agricultural sector as a whole.
The National Federation Pro Agro became a full member of COPA-COGECA this July.
Simona Bazavan