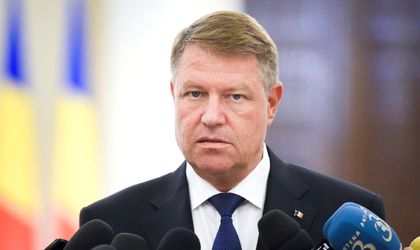 President Klaus Iohannis has asked the Romanian government to adopt all the necessary emergency measures to limit the number of African swine fever outbreaks, warning of the major risks generated by the explosive spread of this virus.
"Due to the flawed management of this crisis, the PSD government has taken domestic producers to the brink of bankruptcy," a statement by the Presidential Administration said. "Caught in its fight against Justice, attempting to undermine it, the PSD government has forgotten to fight against the African swine fever, the biggest scourge facing the Romanian zootechnics industry to date. In 2016, the government established through a Decision the necessary measures for fighting and preventing swine fever, including when it comes to developing and upgrading the culling system needed in such situations. This year, however, the responsible authorities were again taken by surprise, despite the precedents and the warnings regarding the rapid spread of swine fever outbreaks," Iohannis stated.
Earlier this week, the swine fever virus was confirmed in the second largest pig farm in Europe, located in Braila, which could lead to the killing of over 140,000 pigs and the layoff of hundreds of employees.
The president says that, despite the warnings made by the European Commission, after the virus appeared in the Danube Delta authorities did not enforce all the measures in the contingency plan in order to prevent the spread of the disease to other parts of the country.
"The government must also explain the measure it took this spring to eliminate the mandatory sanitary inspections in households while it was fully aware of the danger of swine fever since the beginning of 2017. For several weeks now, authorities have been demonstrating their incompetence in stopping this disaster and seem to be watching from the sidelines how this virus spreads, without taking appropriate, firm and efficient measures to bring the situation under control. President Klaus Iohannis believes that, at this moment, the priority has to be taking all the preventive measures against the spread of the virus and compensating affected producers as quickly as possible in order to counter the social impact. At the same time, those who have defectively managed this crises will have to take responsibility for the current situation," the Presidential Administration's statement also said.