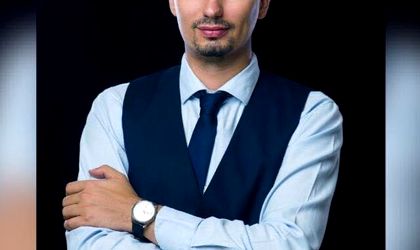 Lande, a Latvian agricultural finance company that launched in Romania last year is planning to offer this year €10 million in funding to small and medium-sized Romanian farms.
Lande is a company that was launched in 2021 in Latvia by a team with over ten years of experience in the lending business. Subsequently, it has expanded into Lithuania and Romania.
The management aims for Lande to become Europe's largest crowdfunding platform for agricultural finance, since its launch providing €9 million in funding for 240 farmers that own a total of 60,000 hectares. Last year, the company provided €6 million in funding.
Lande launched in Romania in 2023 after securing at the of last year around €550,000 in funding from private investors and crowdfunding on the SeedBlink platform.
Financing for equipment purchases and repairs – the most requested loans in Romania
In Romania, Lande finances services and products such as the development of irrigation systems, silos or other processing facilities, the purchase of land or fuel, but also provides co-financing for projects with European funds. The company covers all agricultural segments: from intensive crops to horticulture, fruit growing or animal husbandry.
"Farms in the European Union are under-financed by around €46 billion and we want to offer farmers a viable financing alternative for business development or overcoming seasonal difficulties. Romania is a strategically important country, especially as we want to expand into South-East Europe in the coming years, in countries such as Bulgaria, Greece and Croatia. With this extension, we want to unite small and medium-sized farmers in Europe into a community with many additional benefits, such as faster and cheaper financing options or better prices", says Nikita Goncars, Founder and CEO of Lande.
—
"Romania is a country of strategic interest for Lande as we are one of the largest agricultural countries in the European Union. Although in recent years Romanian agriculture has experienced several challenges that have had a negative impact on the profitability of farms, such as prolonged drought, and falling grain prices while increasing costs per hectare, Romania's agricultural potential is high. Romanian farmers need financing for development and to become more competitive, and Lande is both an attractive alternative and brings an innovative idea of crowdfunding. Our objective is to help farmers grow, to have medium and long-term partnerships, and to offer financial solutions to the growing and diverse needs of Romanian farms. We want to grow together with our partners", says Bogdan Lucian Cumpănașu, Country Manager Lande Romania.
The company plans to triple its revenue and financing offerings in Romania this year, while expanding its sales team and partners.
The most popular services offered by Lande are loans for the purchase of equipment at the beginning of the agricultural season or for the repair of agricultural machinery.
Lower prices for fertilizers, seeds and machinery
"Customers can obtain financing without monthly payments only by repaying the loan in full at the end of the agricultural season. If it has been a difficult agricultural year, we can extend the loan repayment period," adds Nikita Goncars.
The company includes Lande Club and Lande Marketplace in order to offer farms lower prices on fertilizers, seeds, and machinery, comparable to those available to large farms.