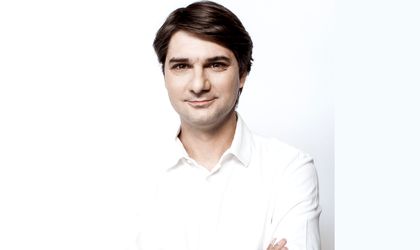 Holde Agri Invest, a Romanian company that operates farmland, announces the acquisition of a new farm in Dambovita county. The farm has an area of approximately 980 ha and will be integrated into the Contesti core farm of Holde.
"Our strategy to increase the farmland area continues this year as well. Considering its considerable size and agricultural potential, we are delighted with the new acquisition. Within the farm, we cultivated 280 hectares with rapeseed, and the remaining 700 hectares will be cultivated with corn. By integrating the new farm into the Contesti core farm, we will operate a total area of approximately 13,200 hectares, a remarkable performance considering that Holde was established less than five years ago. During this period, the company capitalized value by having four core farms in three important counties for the agriculture sector in Romania. At the same time, following the investments made, our farms have modern machinery, extensive storage capacities, and advanced irrigation systems. In addition, despite the disruptions that have occurred in recent years, we have continuously implemented the best solutions to overcome any challenge. In 2023, we aim to continue to expand the farmland area and reach 15,000 hectares by the end of the year, to get even closer to our goal, to become one of the biggest players in the agriculture sector in Romania," stated Liviu Zagan, CEO of Holde Agri Invest.
The value of the transaction amounts to 2 million euros, of which Holde paid about 1.2 million euros from its sources, and the rest of the amount will be paid by the end of this year in several installments. The lands within the farm are operated under the lease, and the transaction value includes the agricultural base and the machinery fleet that will be integrated into the Contesti core farm.
In 2022, Holde Agri Invest carried out investments totaling 37.7 million lei, financed from its sources and borrowed capital, to modernize existing farms and expand operated farmland areas. These included the purchase of the Contesti farm in Dambovita county, with a total area of 2,100 ha of land and which became the fourth Holde core farm after Rosiori, Videle, and Frumusani, as well as the purchase of state-of-the-art machinery, the expansion of the irrigation system at the Frumusani farm, from 125 to 275 ha and the increase of the storage capacity at Calinesti, from 10,000 to 15,000 tons.
Currently, Holde operates a total farmland area of approximately 13,200 hectares divided into four core farms – Rosiori, about 3,830 ha, Frumusani, around 3,720 ha, Videle, about 2,300 ha and Contesti, approximately 3,350 ha.
Holde Agri Invest shares are listed on the AeRO market of the Bucharest Stock Exchange as of October 1, 2020, and are traded under the HAI symbol. Currently, the company has a market capitalization of 138 million lei.