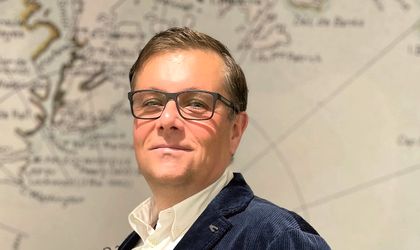 Grup Serban Holding, a Romanian entrepreneurial company active in several fields of agriculture, announces the acquisition of a new farm in Bacau County and continues the consolidation process in this area. The farm spans an area of approximately 343,400 square meters, and following this acquisition, Grup Serban Holding operates approximately 12,500 hectares of arable land with a focus on large crops in a regenerative agriculture system. The value of the transaction amounts to 4 million lei.
"We are delighted by the acquisition of this new farm, considering that the 343,400 square meters are owned property, including their agricultural base, and are fully irrigated. This last aspect offers us a unique opportunity to diversify and increase production while reducing risks associated with drought. Within this farm, we aim to implement a rotational vegetable development system with a stable crop plan consisting of potatoes and other root vegetables. This step will allow us to increase vegetable production by approximately 7%. Moreover, this investment reiterates our commitment to practice sustainable and efficient agriculture, which will provide high-quality products to our partners", stated Nicolae Serban, Chairman of the Board of Directors of Grup Serban Holding.
Grup Serban Holding is one of the few agriculture companies in Romania that adopted sustainability principles even before the European Green Pact was launched. The company's products are ISCC EU certified, demonstrating the company's commitment to the latest sustainability trends. ISCC (International Sustainability and Carbon Certification) is a global sustainability certification system that covers all sustainable raw materials, including agricultural and forestry biomass, circular materials, and renewable resources.
This year, Grup Serban Holding will continue the development of regenerative agriculture practices by using no-till technology (without disturbing the soil through processing), an essential feature of sustainable agriculture. Long-term benefits of this technology include reducing fuel costs and working time by up to 50%, increasing production by up to 10%, and conserving soil and water in the soil.
In 2022, Grup Serban Holding recorded a consolidated turnover of 534.4 million lei, an 11% increase compared to 2021, EBITDA of 67.9 million lei, +27%, and a net profit of 33.8 million lei, a 10% appreciation compared to 2021. Regarding vegetable and trade production, last year, Grup Serban recorded a turnover of 412.7 million lei, a 4% increase, and a net profit of 27.8 million lei, a 10% increase.
The shares of Grup Serban Holding are listed on the AeRO market of the Bucharest Stock Exchange as of February 28, 2022, and are traded under the symbol GSH. Currently, the company has a market capitalization of approximately 290 million lei.