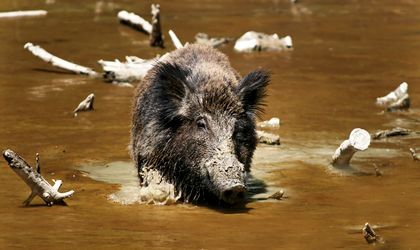 Phil Hogan, the European Commissioner for Agriculture and Rural Development, rejected the possibility of Romanian farmers affected by the swine fever accessing the European Crisis Financial Aid saying "it's a last resort solution".
"Although I understand the difficult situation of Romanian pig farmers dealing with the swine fever outbreak, it's extremely important that Romanian authorities take the first measures to control the disease from spreading using instruments available in the European Legislation. The application of these measures in Romania has already been financed by the EU since 2015," Phil Hogan wrote in a letter sent to Laurentiu Rebega, the Romanian European Parliament member on August 14.
Phil Hogan stated that Romanian farmers should first access the Government's state aid scheme.
"While it's extremely important that the monitoring and biosecurity requirements to be followed, and the spreading of the disease limited, Romanian authorities should reflect on financing possibilities through the PNDR program in order to develop sustainable measures to enhance biosecurity in pig farms", the commissioner also said in the letter.
A day ago, Danube Delta Biosphere Reserve Governor Malin-Matei Musetescu said that 1,200 wild boar and 2,400 jackals from the Danube Delta will be killed due to African swine fever.